About Society:

Cytometry is a rapidly growing powerful technique used in basic and clinical research as well as in diagnostic laboratories. Cytometry offers great opportunities to the scientists in translational and applied research and provides diagnostic and therapeutic tools to the clinician. However, cytometry is in its infancy in India with infrequent attempts to promote organized training and Knowledge dissemination. Therefore, there is a great need for the professionals in this field to join hands and form common platform which would facilitate fulfillment for their objectives. This society is a platform to join hands.
About SCTIMST
Sree Chitra Tirunal Institute for Medical Sciences and Technology (SCTIMST) is an Institute of National Importance with the status of a University. The joint culture of medicine and technology that the Institute pioneered more than three decades ago has come of age and gained unprecedented acceptance in India. The Institute focuses on patient care of high quality, technology development of Industrial significance and health research studies of social relevance. The Institute has three wings; Hospital Wings, Biomedical technology Wing and the Achutha Menon Centre for Health Science. This event will be held in Biomedical Technology Wing of the Institute, which is situated in a lap of nature, at Satelmond Palace, Poojappura.
About RCC

The Regional Cancer Centre (RCC), Thiruvananthapuram, was established in 1981 by the Government of Kerala and Government of India. From a modest beginning, the Regional Cancer Centre has evolved into an internationally recognized centre for conducting a wide range of cancer research and providing state-of-the-art facilities for cancer diagnosis, treatment, palliation and rehabilitation. The Regional Cancer Centre undertakes basic, translational and clinical research and disseminate the knowledge.29 years down the lane, The Regional Cancer Centre stands tall in the health map of Kerala carrying out innovative and pioneering work in cancer control, treatment, research and training.
About RGCB

The Rajiv Gandhi Centre for Biotechnology (RGCB) is a growing phenomenon, RGCB began in 1990.In 1991, recognizing its potential, it was made a "Grant-in-Aid" institute of the Government of Kerala and renamed as Rajiv Gandhi Centre for Development of Education, Science and Technology (RGC-DEST). In quick time, the institute attained national and international recognition with leading discoveries and findings in medical and plant biotechnology. In 2007 the Union Cabinet of the Government of India took the landmark decision to make RGCB a national research centre.
Thiruvananthapuram: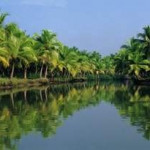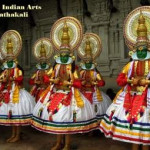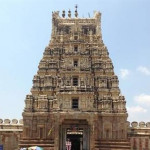 The History of Thiruvananthapuram dates back to 10th Century AD. The city and the several other places in he district occupy an important place in ancient tradition, folklores and literature of the State of Kerala.Thiruvananthapuram (Trivandrum) district, holds a number of tourist spots. The entire tourism package of he state such as hill stations, back waters, beaches, lagoons, and wild life sanctuaries can be visualized in Thiruvananthapuram district, reflecting the beauty of Kerala. Its unique geographical position and peculiar physical features have invested Kerala with a distinct individuality. Hence it has played a vital role in the commercial and cultural history of India. Kerala has been described "as the favorite child of nature." Like Kashmir in the north, Kerala in the south is famous for its breath-taking natural beauty. With its evergreen mountains, dense forests, stately palms, swift flowing rivers, extensive backwaters and blue lagoons, it looks like a fairyland. This atmosphere of beauty and peace has nurtured religion and art in Kerala and enabled her to become a precious gem in the necklace of Indian culture.